---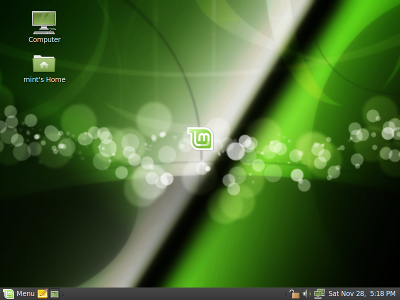 Linux Mint is another Linux distribution which is best suited if you are newly shifting from using Windows OS and very new to Linux. In Linux mint,the looks, functions have been made very similar to Windows OS so that you could be using Linux easily. Helena is the codename for the new release of Linux Mint 8.
Linux Mint 8 Helena is based on Ubuntu 9.10 Karmic Koala, Linux 2.6.31, Gnome 2.28 and Xorg 7.4 which makes it very clear that Linux mint ensures lot of improvements and features many Linux softwares too.
Features and improvements in Linux Mint 8 Helena:
Visual improvements
Menu improvements
Improved Software manager
Easy Update manager
brand new Upload Manager
Changable themes
OEM installation
Upstream Improvements
Improvements in Bluetooth

...

Read more to Download »
Aar Ya Paar is a bollywood movie about a opportunist, Shekhar who marries Venna, a multi-millionaire but can't stop continuing love affair with his secretary. Jackie Shroff, Deepa Sahi,Ritu Shivpuri, Kamal Sidhu, Paresh Rawal, Satish Shah, Harish Patel played the main characters in this 1997 movie.
Download Aar Ya Paar(1997) DVDRip with English Subtitles
rapidshare.com/files/330628024/Aar_Ya_Paar_1997_-_1.45_GB_-_XviD_-_AC3.By.TuHiN.TsG.avi.001.html
rapidshare.com/files/330637461/Aar_Ya_Paar_1997_-_1.45_GB_-_XviD_-_AC3.By.TuHiN.TsG.avi.002.html
rapidshare.com/files/330641330/Aar_Ya_Paar_1997_-_1.45_GB_-_XviD_-_AC3.By.TuHiN.TsG.avi.003.html
rapidshare.com/files/330637936/Aar_Ya_Paar_1997_-_1.45_GB_-_XviD_-_AC3.By.TuHiN.TsG.avi.004.html
rapidshare.com/files/330637733/Aar_Ya_Paar_1997_-_1.45_GB_-_XviD_-_AC3.By.TuHiN.TsG.avi.005.html
rapidshare.com/files/330638734

...

Read more to Download »